Moderator
Apesar de não concordar com carros ligeiros a células de combustível, por considerar que as baterias
state-of-art
atuais já consigam cumprir com o pretendido, a Toyota tem desenvolvido verdadeiros marcos tecnológicos, e tem expandido a sua aplicação a veículos pesados onde para mim faz muito mais sentido.
Desta forma, para enumerar alguns projetos:
Este projeto, é uma parceria entre a Toyota e a Kensworth, utilizando a tecnologia do primeiro Mirai, teve duas iterações:
1.0:
2.0:
A versão 2.0 contou com um aumento considerável da autonomia:
Este é um autocarro urbano, sendo que a tecnologia é partilhada com a Caetano para a produção nacional de autocarros a H2. A Caetano, foi a primeira construtora de autocarros do mundo a receber a tecnologia Toyota.
Sora (an acronym for the water cycle: sky, ocean, river, air) is on the road with fuel cell-power to replace traditional fossil-fueled buses.
www.toyota-europe.com
Em parceria com o Honda, a Toyota também já adaptou o Sora para apoio em caso de emergência ou apenas necessidades energéticas como espetáculos: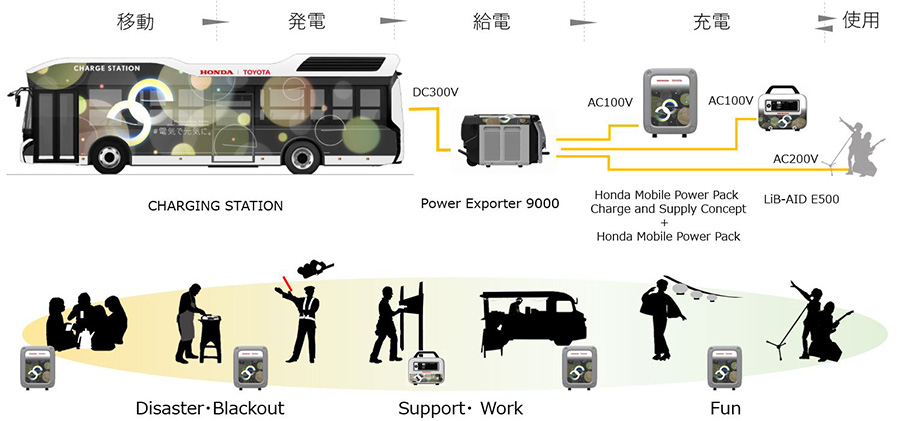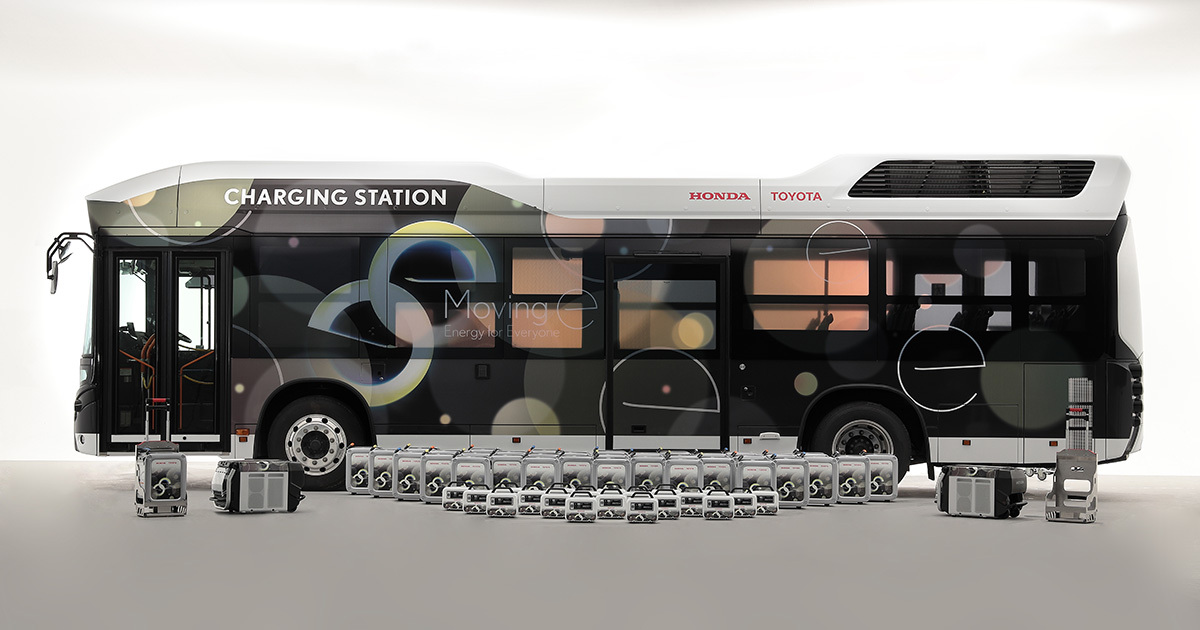 Toyota Motor Corporation (Toyota) and Honda R&D Co., Ltd. (Honda) will create a mobile power generation/output system, Moving e, that consists of a fuel cell bus that can carry a large amount of hydrogen, portable external power output devices and portable batteries, and will begin demonstration...
global.toyota
A mais recente apresentação de todas, agora em Mini-Bus
Hino
A Hino, empresa de camiões do grupo Toyota, também já anunciou o desenvolvimento de 2 camiões
O trator de mercadorias: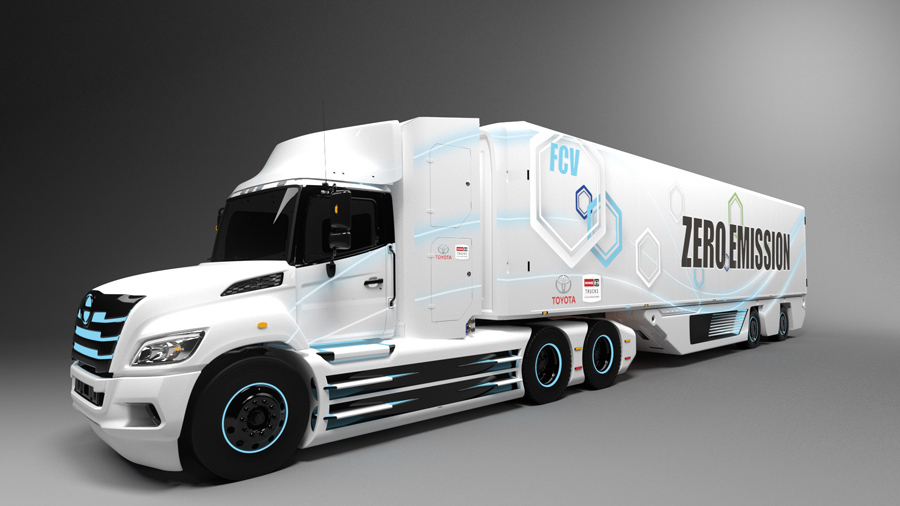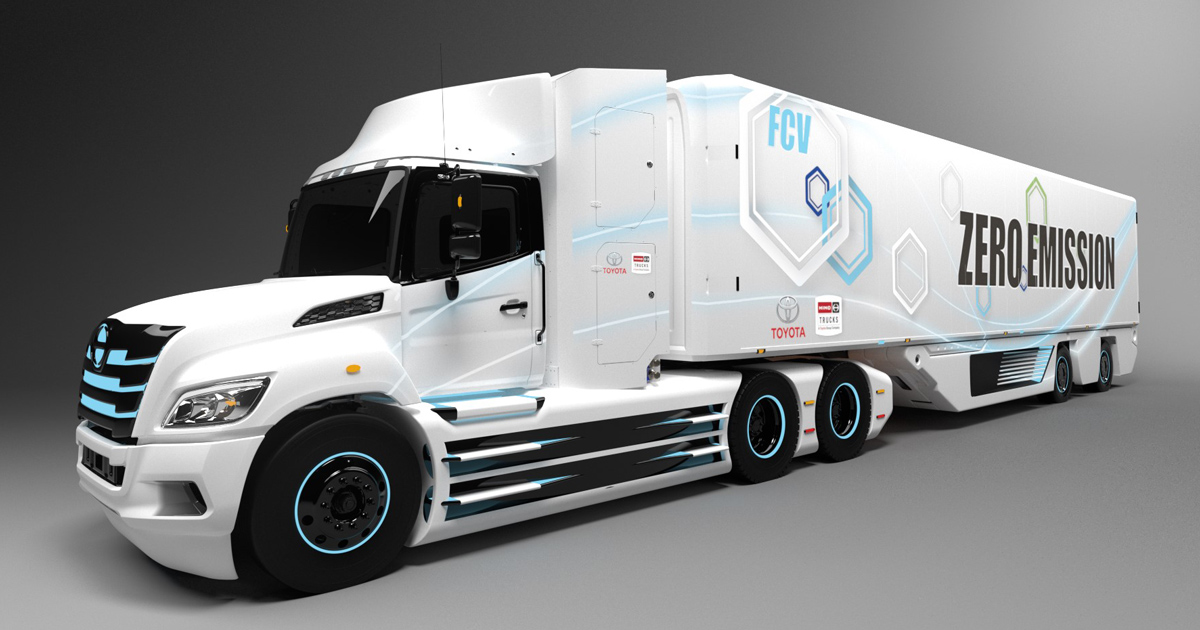 With the rapidly expanding interest in heavy-duty electric trucks, Toyota Motor North America (TMNA) and Hino USA have agreed to jointly develop a Class 8 fuel cell electric truck (FCET) for the North American market.
global.toyota
O pesado de mercadorias: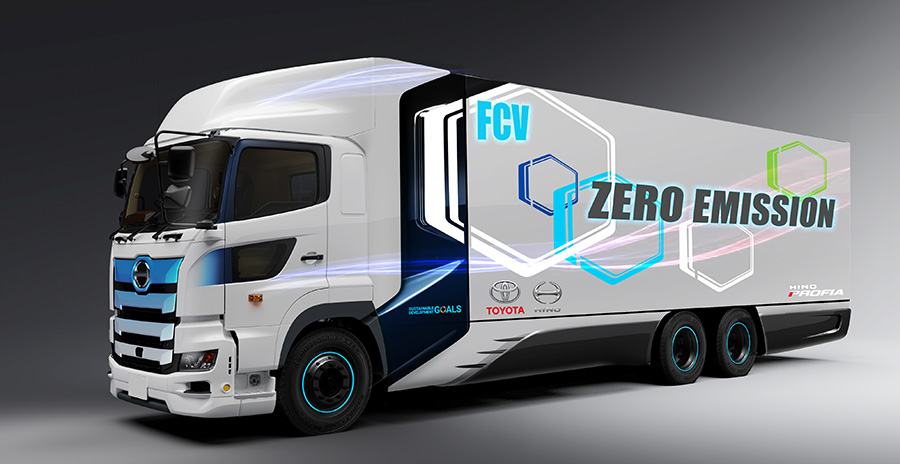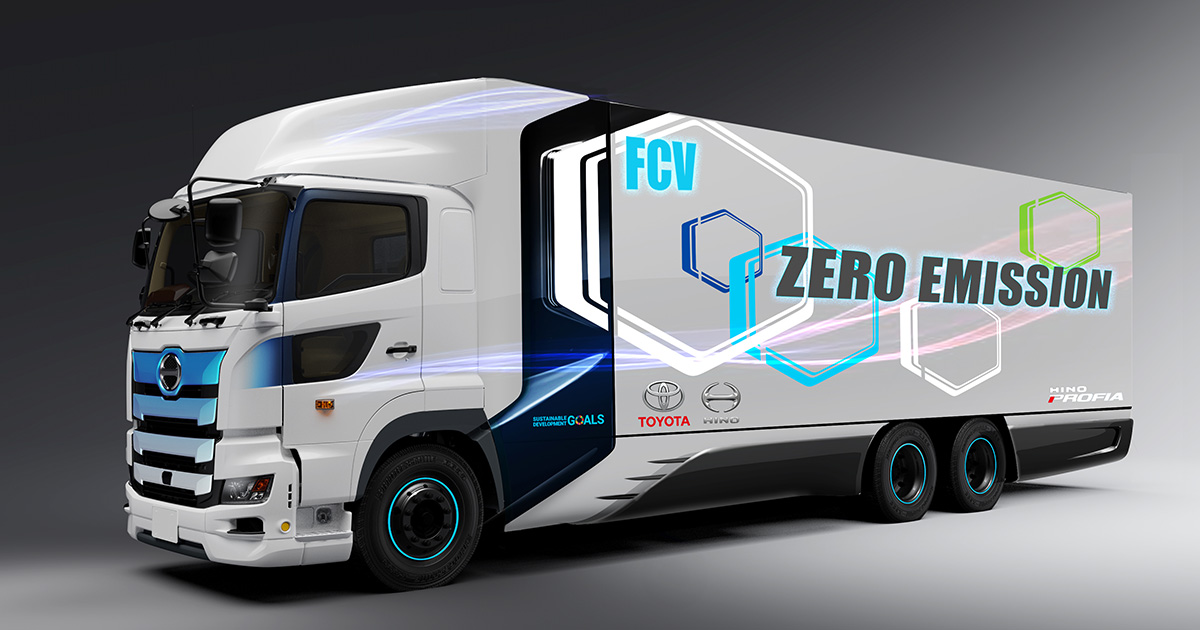 Toyota Motor Corporation (Toyota) and Hino Motors, Ltd. (Hino) have agreed to jointly develop a heavy-duty fuel cell truck, and to proceed with initiatives toward its practical use through verification tests and other means.
global.toyota
A famosa Dina, também já anda em testes com esta motorização:
Seven-Eleven Japan Co., Ltd. (Seven-Eleven) and Toyota Motor Corporation (Toyota) announce today details of a joint project to reduce CO2 emissions. Seven-Eleven and Toyota entered into a basic agreement in August 2017 regarding considerations toward energy conservation and carbon dioxide...
global.toyota
Em parceria com a Hitachi, está também em desenvolvimento o comboio: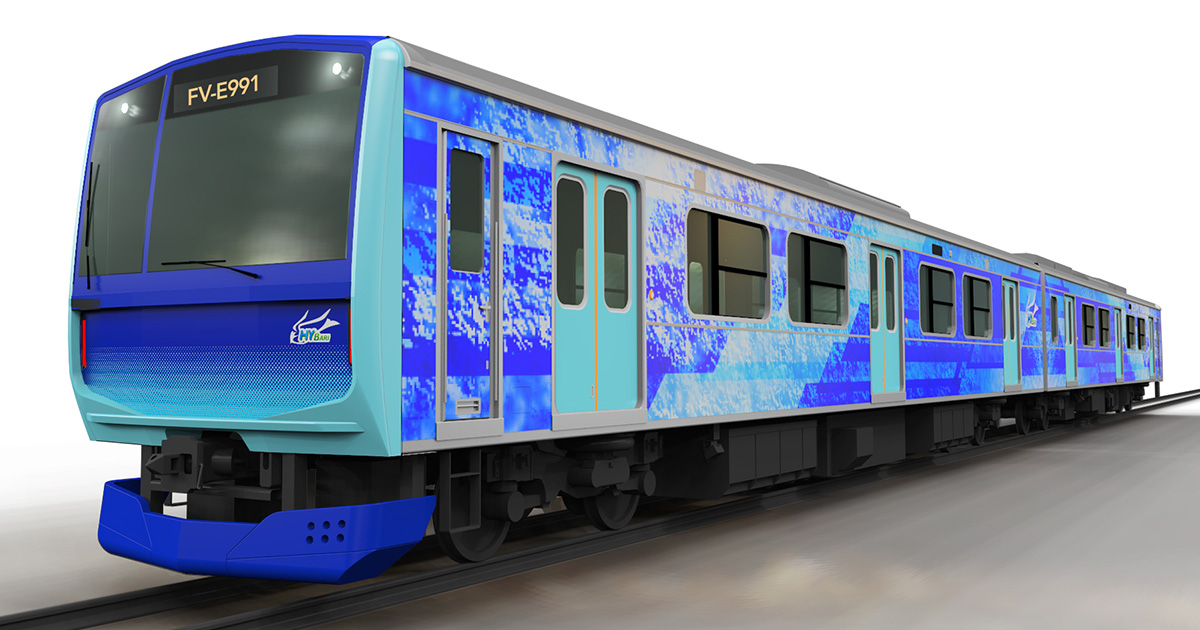 East Japan Railway Company ("JR East"), Hitachi, Ltd. ("Hitachi"), and Toyota Motor Corporation ("Toyota") have entered into an agreement to collaborate on development of test railway vehicles equipped with hybrid systems that use hydrogen powered fuel cells and storage batteries as their source...
global.toyota
Após extensos testes em alto mar no protótipo para validação da tecnologia: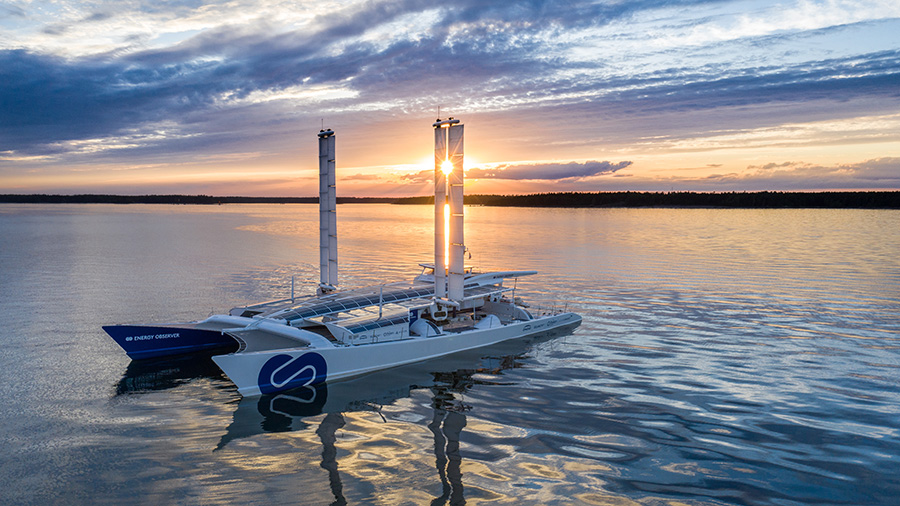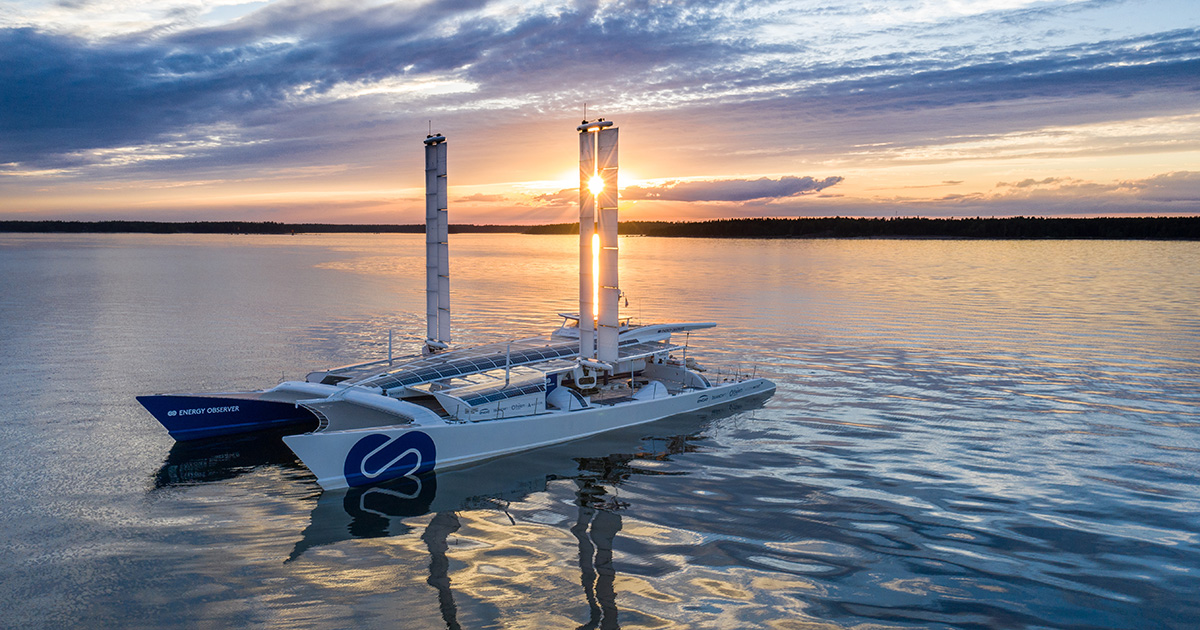 Former racing catamaran turned ship of the future, Energy Observer has made waves as it has been navigating its six-year odyssey around the world as the first energy-autonomous hydrogen vessel. Today, Toyota, official partner of Energy Observer and an avid supporter of their project from the...
global.toyota
Surgiu a aplicação final, apropriada para comercialização:
E o futuro? Para onde vai? Talvez para a aviação!
<a class="d-block mb-4 h-100" href="/__media/Aircraft Directory Images Lift plu
Última edição: